On May 8, 2010 we Baptized Bryson at St. Peter's Catholic Church in Hoover. His Godparents are Aunt Lisa and Aunt Amy and our friend Steven. Since I am not Catholic, this was my first time to see a Catholic Baptism and it was very neat. Bryson wore the traditional white, but we did not do the gown. That's just not our style. Robert had to work that morning so I had to get everything ready by myself. I was impressed with myself because we were only a few minutes late, and that was because of traffic. I had timed it where he would take his bottle right before so he wouldn't cry. That didn't work so well. For some reason he would not drink his bottle and ended up only taking 3 ounces instead of 6. We thought he would be fine since he was all smiles before, but nope, he screamed the entire time! Afterwards, we all went to Lola's house for a little grill out. Here are some pictures from his Baptism.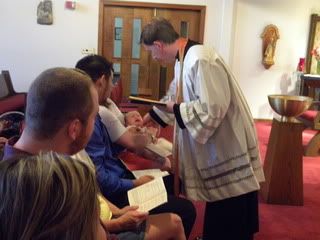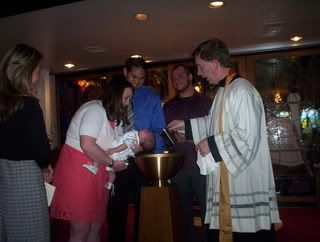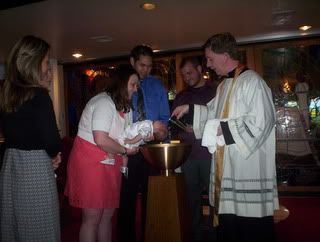 Here are some of the pictures we got afterwards. Of course at this point, Bryson was in a great mood!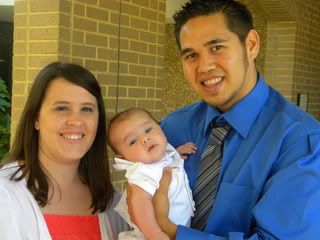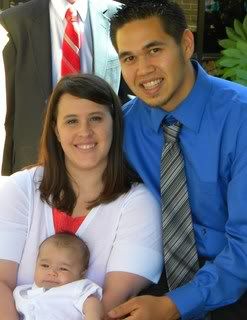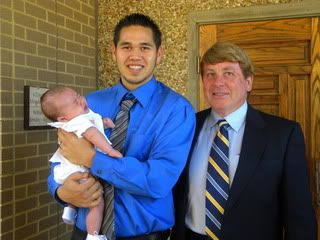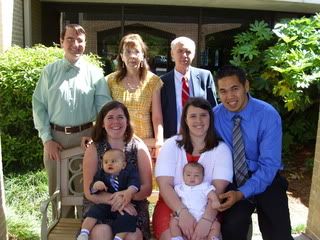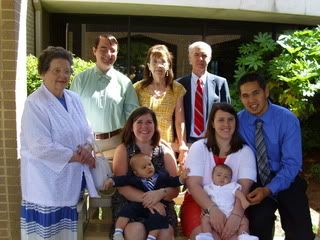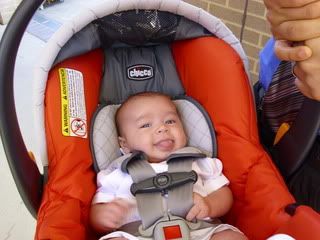 And I have to add this last picture because it basically sums up his entire day!